The men that helped Woodward to ruin the club.
Clint-TheyCallMePapii
Star Player



Posts: 14,558

Joined: Aug 2012

Achievements:
The men that helped Woodward to ruin the club.
Look up:
John Murtough, Marcel Bout, Jim Lawlor & Matthew Judge
Murtough brought in by Moyes in 2013, Bout by LVG 2014 and Judge by Ed Woodward 2012. Lawlor is old furniture.
These four men are Head of 1st team development, Global Scout, Chief Scout and Head of Corporate finance ( Woodward's transfer negotiator ).
This team of retards are a shit-stain on the club's history now and will be in 50 years time. They are up there with the worst in world football. They are directly responsible for everything that has gone wrong on the pitch after the managers.
Look at this comparison since summer 2016: United vs Liverpool
https://www.skysports.com/football/news/...g-compared
Liverpool:
Total spend
£411.55m -
Fees received
£289.65m -
Total net spend
£121.9m
Man Utd:
Total spend:
£392.55m -
Fee's recieved
£85.3m -
Total net spend
£307.25m
Unwanted players, youngsters, veterans, has been's and then a flat track bully turned Heskey.
I read a story recently that Woodward was concerned by Mourinho's increasing resentment of
Murtough
and
Lawlor
and would trust his own scouts for player profile. However the club and Mourinho often clashed.
Javier Ribalta
formerly a Juve Chief Scout spent a year at the club. He scouted Fred and Dalot and had a transfer strategy mapped for us. However he was allowed to leave for Zenit St Petersburg to become their Sporting Director. He left because Woodward & Co ignored against his suggestions and because his role was undermined by
Murtough
and
Lawlor
in a congested job share.
Javier Ribalta
suggested Emre Can and Leon Goretzka on free transfers only to be told he has no authority and his role is not significant and he was free to leave.
It doesn't matter that Jose guy wanted Boateng, or that Woodward wanted Varane, or that club scouts wanted Maguire after the World Cup, Yerry Mina too. What matters is that we didn't sign anyone because of incompetence, mis-management and poor leadership. Mourinho self destructed, Ribalta left and there's 5 suspected retards still in the club's employment after this farce.
The club needs a new
sporting director, a head of recruitment/scouting and a top manager.
Woodward and Judge are Glazer men but the other 3 are completely useless to the club.
Marcel Bout
should be sacked as Global Scout. One man too many.
John Murtough
should be sacked as Head of 1st team development. This bloke is from Everton and a failure, he is nothing to do with the club nor a expert based on his track record here.
Jim Lawlor
should be sacked as Chief Scout. He is a relic.
Ed Woodward should be relegated to the background.He should not represent the club on footballing matters.
His Transfer advisor:
Matt Judge
should be left in his office under a pile of accounts. The man has to much influence and is the clown behind Woodward's antics.
Jim Lawlor
is a relic of the game. He kept scouting information in his head FFS before Moyes arrived. The man has been shafted around just to be kept in employment. He's been at the club for too long and is in no state to judge who is suitable for the club after rejecting the likes of Delle Alli after the MK Dons game, or Kane when is rose up at first.
John Murtogh
is in a role where he has no authority to make any sporting decisions. He simply implements the requests of Ed Woodward and
Matthew Judge
. Even then this man came at Moyes recommendation from Everton. He's been a disaster. The closest thing to a sporting director yet has no reputation to boast.
Gary Neville said bring in football men and experts. That this is the 6 month window to change this club for the better.
Andrea Berta
from Atletico is one.
Fabio Paratici
from Juve is another.
Paul Mitchell
is the ideal man to replace Murtough & Lawlor given his success as Spurs with Pochettino, RB Leipzig and he's a local Manc Red and comes highly recommended.
We was linked with
Erik Stoffelshaus
(ex-Schalke and Lokomotiv Moscow) earlier this weekend and given his track record, this is another Woodward/Glazer man as he is wanted for his global corporate connections in North America,Asia and Europe.
The club has a long way to go ....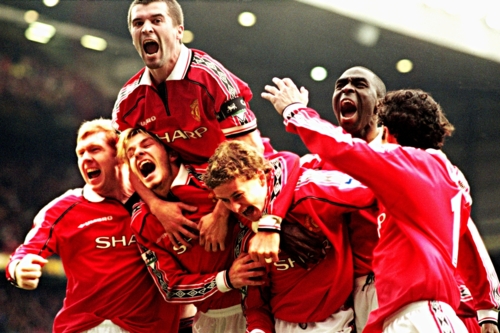 30-12-2018, 07:04 PM
BuffaloRed
Impact Sub



Posts: 2,086

Joined: Oct 2013

Achievements:
RE: The men that helped Woodward to ruin the club.
Disheartening to read that post. Most have said it wasn't all Jose's fault. Last few matches suggest the majority was his. But if United go with a DOF then surely that person will have control over who fills the positions you just posted about?! If not then what is the point? If they get an actual football person who has had success like the bloke who built LC title winning team then we may be talking about a good competitive Man United team going forward. I'm hoping that's the case, but I never underestimate Eddy's desire for total control
30-12-2018, 08:26 PM
Clint-TheyCallMePapii
Star Player



Posts: 14,558

Joined: Aug 2012

Achievements:
RE: The men that helped Woodward to ruin the club.
Ed Woodward would have to relinquish control of football matter to the DOF.
The DOF would have to then bring in his own team of experts and trusted advisers, scouts and lawyers.
The DOF would be tasked with appointing a Head Of Recruitment/scouting who would oversee the team of scouts.
It's a two man team.
Fabio Patrici
is very likely to follow
Giuseppe Marrotta
to Inter Milan given their close relationship. However it's not a done deal.
Gary Neville made a deliberate, public plea to Ed Woodward. "Bring in football men and experts". That means A DoF and Head of Recruitment.
Not one manager at United Post-Fergie will succeed without the support network of competent men. OGS admitted today, he has little control over decisions off the pitch. He has a small input but Directors are in place.
These men like Murtough,Lawlor, Woodward and Judge have got away with murder for too long. Maureen,LVG,Moyes are the guys taking public fall from grace but in the background we have men pulling strings very incompetently.
This is why I have a growing resentment of MUST chairman
Duncan Drasdo
and spokesperson
Sean Bones
, there's also a influential journalist called Jim White who is a United fan and has vested interest in the club. None of these important figures have shed any light on the level of incompetence at the club.
Change starts at the top and trickles down.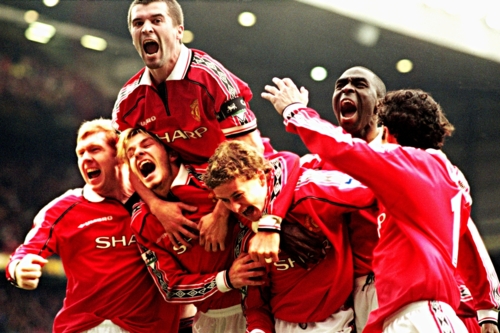 User(s) browsing this thread: 1 Guest(s)